To understand flegal related information of the valve Please contact the local dealer
联系方式
总机: 400-0367-125
手机: 13321844430
邮箱: zzx@zgmasoneilan.com
地址:上海市奉贤区肖塘路255弄
中文版
English
KKI630S 三杆阀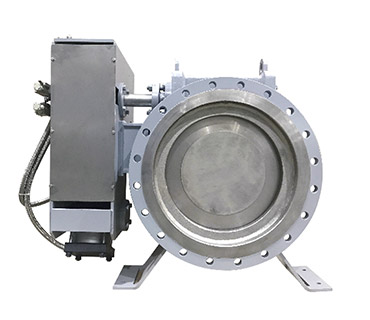 三杆阀主要用于空气分离装置分子筛吸附系统中。
主要有以下优点:
1、阀板与阀座在开启和关闭初始平移,密封面无摩擦,寿命长;
2、密封面垂直与管道,有自清洁功能;
3、执行机构设定压力,实现最大开启压差保护,避免高压差气流意外冲击分子筛床层。
Three Lever valve are mainly used in the molecular sieve adsorption system of air separation plants.
Advantages are as follows:
1. During opening and closing stages, the initial movement of the valve disc is parallel from the valve seat. No friction on the sealing surface contributes to a long life;
2. The sealing surface is perpendicular to the pipe. It has then the selfcleaning function;
3. The actuator sets the pressure to achieve the Maximum Open Differential Pressure Protection function in order to prevent accidental impact of high pressure differential airflow on the molecular sieve bed.